Portable Divider for Hall from Portable Partitions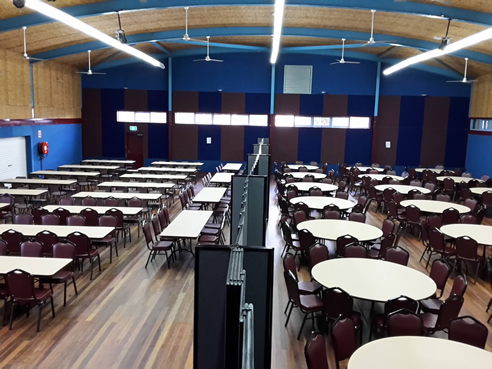 Big Hall, Small Events, No Problem with Portable Room Dividers
Hampton Park Progress Association (HPPA) is a non-profit that was established to serve the citizens of Hampton Park and nearby communities with their socio-civic needs. The organisation, through the use of the Hampton Park facilities, brings together residents and community-based interest groups by organising events aimed at fostering camaraderie and building a strong community spirit.
The organisation has a rich history dating back to the 1920s. They have been organising events like multicultural food and music festivals, bargain book sales, face painting, animal farm for the kids, community group displays, amateur bake-off competitions, and other relevant events like the celebration of Australia Day and 'Meet the Candidates for the Victorian State Election' where the neighborhood can be informed, and generally be intact through interaction.
At the heart of Hampton Park is the Arthur Wren Hall. It is where big, indoor public and private events are held with at least a couple of hundred guests - weddings, seminars, industry expos, trade shows, corporate functions, dinner banquets, senior functions, and activities for the kids. You name it, the hall can accommodate it. But being a big venue, the question is, how can it be made appropriate for smaller events?