Easter Laser Engraving Ideas from Architectural Signs Sydney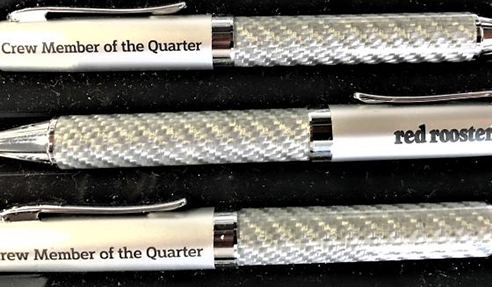 The most successful branded merchandise ideas bake in the DNA of your brand, your audience and the context in which they are given. They ooze your story and make your recipient feel something.
That's why dreaming up unique, creative promotional products ideas is so tough.
However, when you get your giveaway ideas really right, they take on a life of their own. Not only is there immediate social buzz but also ongoing use by your audience, which gives long-term brand impressions from your corporate gifts. But this doesn't happen with mass-produced products. You need promotional items that force you to stop and take notice.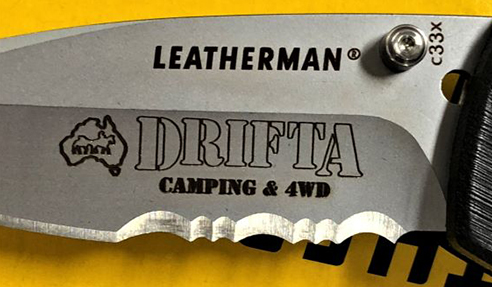 A list of promotional products ideas with a broader appeal are listed below (*Internet Source.).
See how these branding ideas are suitable for your business and special events like Easter, Christmas and annual occasions.
Branded Wristband
Whether you're hosting a VIP party, a networking event at a tradeshow or even an employee appreciation event, wristbands are an easy way to identify who's in... and who's out. But most of the time, event managers use those generic, disposable wristbands. Why not design fashionable wristbands that not only serve their admittance purpose but also become part of the event swag-and support your brand in the process?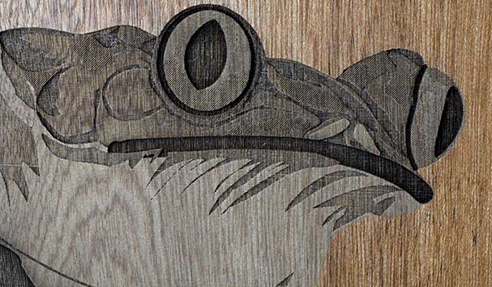 Retail-inspired branded wristbands are perfect for a VIP area at festivals, event-only areas at a restaurant/bar/club, or an exclusive celebrity meet-and-greet prior to a keynote presentation. You can also include them in swag bags for corporate sales meetings or even use them in different colours for teambuilding experiences.
Laser Cut Headphone Wraps
It's an annoyance we've all faced: The tangled, ungainly mess that happens when headphones have been carelessly tossed into a backpack. Often, untangling them is such a hassle that it feels easier to go out and buy a new pair rather than waste another second on the snarly situation. But there's a simple solution: The handy headphone wrap can provide a good solution.
Business Card Holders
Most conference attendees tend to bring one business card case for their own cards and just shove others' cards in their backpack or jacket pocket. The result? A jumbled mix of cards that's not only hard to arrange but relatively easy to lose. Instead, consider bringing a second laser cut business card case to catch all the business cards you receive during the conference so you can easily sort through them later when you're back at the hotel. Go with a solid wooden one, or add branding to a soft material such as ultra suede to look extra swish.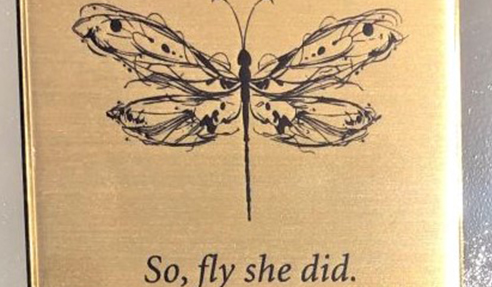 Commemorative Frames
"We may no longer print every photo by default, but this can actually be a good thing for it is now about quality rather than quantity, and the pictures we choose to print deserve the best treatment. Honestly, there has never been a better time to print than now, thanks to technological advances in both digital cameras and inkjet printers."
With photos being carefully curated, the right picture frame is just as important. And when done right, these frames can be an amazing branding tool. Laser cutting offers fantastic potential for creative customized picture frame solutions. There are several approaches to take, from material selection and cut path complexity to laser-etched details.
Laser Cut Desktop Calendars
Keeping track of dates, schedules and all those important calendar entries are sometimes best left to digital devices. However, the utility of having a physical calendar within eyeshot still runs true no matter how fancy the latest app download promises to be. Laser cut desktop calendars become not only an interesting focal point for the office space, but they also provide key information about the past and the future that keeps the productivity flowing.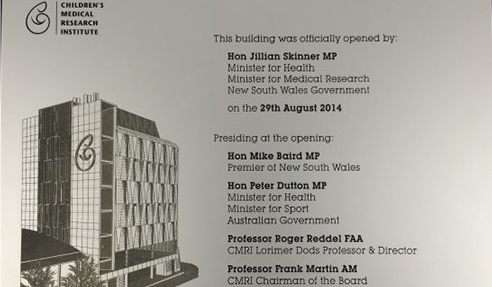 Retro Table Clocks
Laser cutting has long provided designers and brands with interesting possibilities for custom timepieces, whether through material usage or the addition of laser etched details to enhance the clock mechanism.
The workplace is an area where calendars and clocks can create interest and personal connections. By designing these products for laser cutting and incorporating laser etched personalization, your brand can become a part of the daily grind in a positive, functional way.
Laser Cut Stencils
You can laser cut your name and laser engrave your contact details for an unmistakable and unforgettable business card.
Brand Boosting Ruler/Stencil Combination
For an even more creative take on the concept, laser cut a branded stencil with various sizes of your logo and pair it with a pocket-sized sketchbook and coloured pencils for a creative conference giveaway. Give attendees the opportunity to create a unique drawing using the stencil, then have the rest of the attendees vote on the most original design. You could even use a special hashtag to encourage social shares. The design with the most votes and shares is then awarded a special prize at the conclusion of the event. Not only does this build an interactive component to the conference, but it also includes a little bit of friendly competition.
Paper Cup Sleeves
Having a chat with a drink in hand is an important part of any networking event. Indeed, sometimes the most progress is made during those in-between moments when people tend to be a little more relaxed. How can laser cutting make this even better?
Whether a cup has water, coffee or something with a bit more of a kick in it, chances are your company will stick in peoples' minds if you add a twist of fun to the social side of a networking event.
Easter and Christmas ornaments with a unique laser cut ideas and decorations.
Audience specific keyrings unique to the event and companies attending.
Architectural Signs can customise and decorate your promotional items with laser engraving as well as other engraving solutions.
Please contact Architectural Signs Australia or visit www.arcsigns.com.au for more information today.