Frameless Balustrades for Modern Architecture from Axiom Group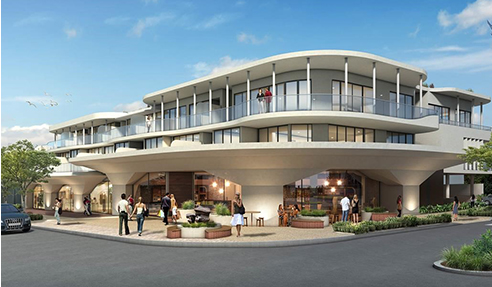 20 Main St, Mornington
Project Address: 20 Main Street, Mornington VIC 3931 Architect: Mill Gorman Architects Builder: Liberty Builders
Located at the beach end of Mornington, 20 Main St is the jewel in the Mornington Peninsula's premier shopping and dining precinct, which is home to an eclectic mix of boutiques, cafes, and restaurants.
The apartments feature contemporary architecture that boasts a stylish neutral colour palette and strong sculptural form, inspired by the local coastal environment. Each thoughtfully planned residence is designed to draw in natural light, with a mix of various Axiom systems used to enhance the design.
The Metropolis and Panorama Suites in the frameless range pair well with the building architecture, with their elite styles providing uninterrupted and unobstructed views.
The semi-frameless Alpha Suite is a minimalist attraction on the building, allowing for a flush and sleek look to complete the apartments. The epitome of cutting edge design and engineering capacity, the Alpha Suite is one of the most sought after balustrade systems on today's market.
For more information on the Axiom Metropolis Suite, the Alpha Semi Frameless Suite, and the Panorama Suite, contact Axiom Group or visit www.axiomgroup.com.au today.