New Website for Applied Metals by Axolotl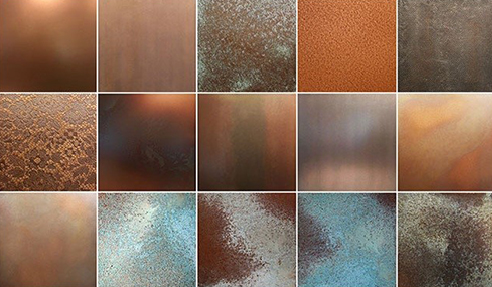 Website Update
We have made some updates to our website to help make designing with and specifying our products easier than ever. You can now view our range of applied metals in a comprehensive range of textures, ageing and surface effects. We also feature designs that have been created through carving, routing and 3D printing processes. When you click on the tile a larger view will appear with all the specification details, it's as simple as dragging and dropping the image into your schedule! And to help for custom pieces we have also included a specification guide for all our surfaces on our new Technical page. Of course, the website can't feature every way our surfaces can be used and as always get in touch if you would like to work together to create your own unique surface design.
For those who haven't visited our website for a while, the site has been updated with a Media page which includes Q&A's with a number of magazines providing insights into our business and design thinking. We have also added the Our Team page featuring the designers and other key people behind the scenes so that you can get to know us better!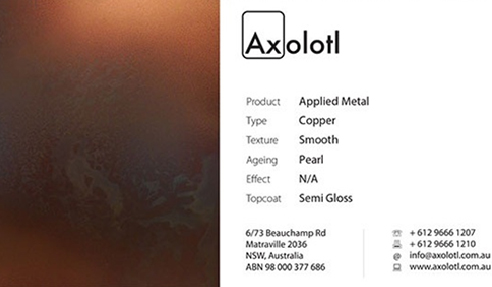 Of course, we wouldn't miss the chance to also update the photos in our Gallery with the latest and best of Axolotl. We hope you enjoy having a browse.
For more information on any of the Axolotl product range, please visit www.axolotl.com.au today.