Ironbark External Timber Claddings from Hazelwood & Hill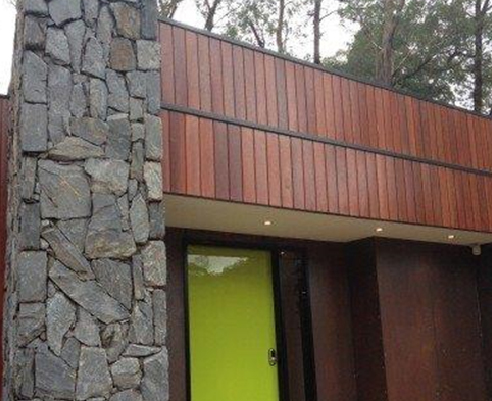 Ironbark P/C Cladding Available from Hazelwood & Hill
Hazelwood & Hill now offers Ironbark P/C Cladding - the ultimate in external timber claddings. Its natural beauty cannot help but enhance any job or project. On top of the sensational aesthetics this timber offers, it is the hardest of the Australian hardwoods, is a durability class one timber and has a BAL rating of 29.
Pre-coated in either Feat Watson or Cutek.
Available in sizes: 130 x 19 or 86 x 19.
Contact the Hazelwood & Hill team or head on over www.hazelwoodhill.com.au to learn more about the Ironbark external timber cladding and other related products today.