Interior Comfort and Design with Custom Motorised Skylight Blinds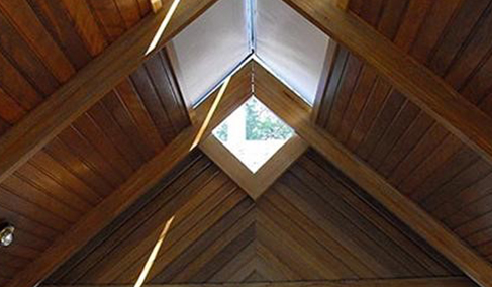 If you want your home to have a perfect balance of comfort and style, one with a maintained temperature and sun control without compromise in architectural design, a custom motorised skylight blind from Blinds by Peter Meyer is the best blind system in the market for you.
Blinds by Peter Meyer is a premier brand choice for custom motorised skylight blinds in Australia. Powered by state-of-the-art Skylight Technology, the skylight blind brings the best interior comfort and design for both domestic and commercial applications plus is most affordable to suit all budget requirements.
Why Choose Custom Motorised Skylight Blinds from Blinds by Peter Meyer?
Design and Character
Blinds by Peter Meyer unlocks a whole new world of design possibilities through its bespoke services for motorised skylight blinds. Perfectly suited for any design requirement, it creates an elegant and stunning space via the architectural skylight or glass patio roof, all without the need of overspending.
Options for skylight blind fabrics and colours are vast, all uniquely designed to fit all requirements. Choose the right finish that will harmoniously blend into your home with a variety of choices from Twilight ESP, Soltis 86, and Soltis 92.
Interior Comfort
The custom motorised skylight blinds outperform traditional blind systems particularly in terms of interior comfort.
Not only does it control the amount of light coming in but also acts as an effective way to maintain house insulation. Skylight blinds block the unwanted penetration of glare, light, and heat from the sun during summer, while maintaining warmth in winter. Additionally, it reduces heating and cooling costs by an incredible margin.
Upon request, the blind system can be made as a sun and light filter through complete blackout.
Contact Blinds by Peter Meyer or visit www.petermeyerblinds.com.au to find out more about Interior Insulation with Motorised Skylight Blinds today.