Premium Rustic Interiors with Silk Road Woven Blinds from Blinds by Peter Meyer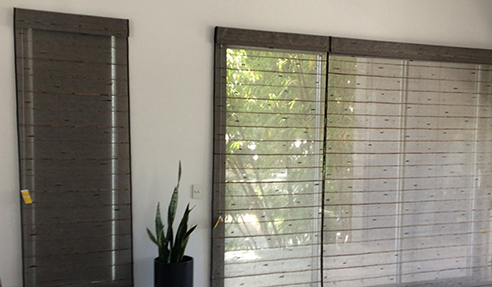 If you are imagining a premium rustic decor for your interior, one that is tied with nature and made of naturally harvested materials, you need to look no further than the Silk Road Woven Blinds from Blinds by Peter Meyer.
As one of the best designers and distributors of quality woven blinds, Blinds by Peter Meyer is consistently evolving; Striving to achieve the latest and highest quality in every aspect of the business. Through their expertise in producing natural woven ranges combined with the leading edge technologies, the NSW-based company is proud to offer one of the most distinct innovations that evoke rustic decor at its finest, the Silk Road Woven Blinds.
Made with rustic weaves traditionally woven from Oriental grassland harvests, woodlands and riverbanks, Silk Road Woven Blinds exude a totally unique natural visual appeal that is perfect for any architectural style. For the highest level of aesthetics, Blinds by Peter Meyer offers a wide range of silk road natural weaves, each with a distinct individual charm for client satisfaction; popular weaves include Cochin, Damascus, Dhaka, Goa, and Hangzhou.
Blinds by Peter Meyer also ensures the functionality of Silk Road Woven Blinds, incorporating the use of unrefined ramie, jute, reeds, bamboo, flax, Chinese knots, cotton, and cattail. When it comes to optimum insulation, bamboo and jute are commonly used with additional blockout or translucent lining available for the highest insulation value and protection against UV rays.
Silk Road Woven Blinds are finished with a selection of stylish treatments to complement any design style.
The fabric is all hand loom woven by artisans of their trade with one small 15m roll taking up to 3 days to weave! You can imagine how unique each blind is made out of this fabric; no 2 blinds will ever be the same adding to the rustic charm of the product.
Available in cord operated, chain drive or as always, motorised solutions are available.
Blinds by Peter Meyer partners with Somfy Motorisation for touch-button convenience. Through the Somfy range of controllers, one can easily control the amount of heat and light even when away. Smooth, sophisticated, and discreet, it ensures a longer life span for Silk Road Woven Blinds.
Get in touch with Blinds by Peter Meyer for more details on Silk Road Woven Blinds. Visit www.petermeyerblinds.com.au today.