Pre-Mix Coloured Glass - Poolside Mix New from Schneppa Glass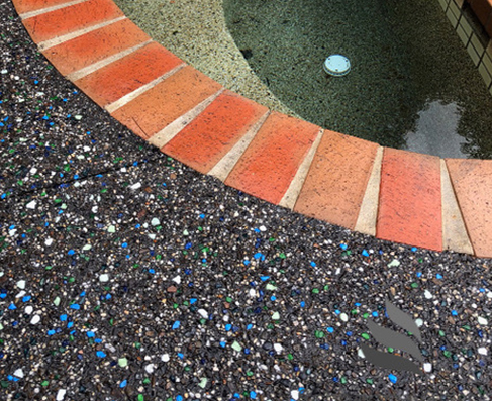 New Schneppa Glass™ Pre-Mix Coloured Glass - Poolside Mix
We have just released the latest in our pre-mix glass range - Poolside Mix. We have combined seven of our vibrant colours to create the tranquil Poolside Mix. Perfect for a pool surrounds or any other areas that you want to create with a blue and green tone. If you are looking for unique and colourful inspiration, then we've done the hard work for you!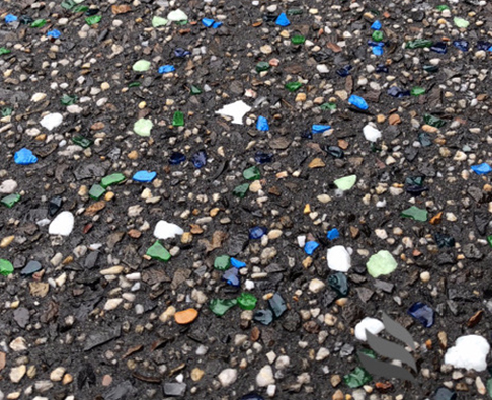 Schneppa Glass™ is a 5-10mm coloured glass which is the size grading of choice by the majority of experienced concreters. It has been designed to be used as a seeded aggregate in a range of concrete based applications. Clear glass is carefully tumbled to remove any sharp edges, then colour coated on all sides with a polyurethane coating highly resistant to UV light, abrasion, and weather.
Schneppa Glass™ has been incorporated with numerous government council projects as well as architecturally innovative jobs. We cater for all applications, no matter how big or small. We only supply products that meet our exacting high-quality expectations, so you can rest assured you'll be getting the very best.

We understand that adding glass or glow to your area creates that special effect, a real 'wow' factor when your friends/family see it. So we have put every effort into bringing you a premium product that lives up to your vision and makes the process feel effortless.
Learn more about Pre-Mix Coloured Glass - Poolside Mix by visiting www.schnepparecycledcrushedglass.com.au today.