Flexible Cold Insulation Materials for LNG Facilities from Bellis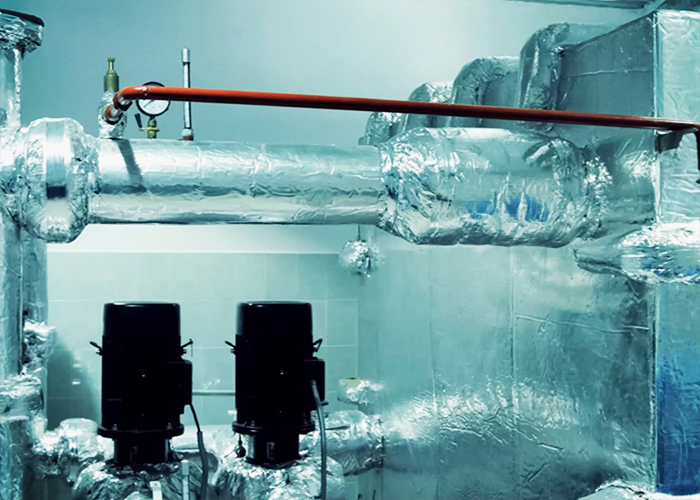 Workers in LNG facilities place their confidence in the proven quality of flexible cold insulation materials from Bellis. Liquefied natural gas (LNG) is a form of natural gas that has been cooled down to approximately -162°C. Although not flammable in liquid form, uncontrolled releases can lead to an explosion. Due to this special characteristic, facilities must ensure exceptional care is required to manage LNG risks. This is where the cryogenic insulation comes into play.
Bellis' range of flexible cold insulating materials are sourced from globally recognised manufacturers such as Aerogel, Owens Corning, DUNA-Corradini, and Armacell. As a recognised leader in industrial insulation solutions, the Queensland company has established a long-standing partnership with these global manufacturers to deliver solutions for even the most difficult insulation requirements.
The flexible cold insulation material catalogue by Bellis includes:
Cryogel Z - a hydrophobic cold insulation material developed for below-ambient temperature applications, insulating structures to ensure that it will not form cold spots, or create moisture or frost heave. Cyrogel Z is thinner than most insulating materials, hence can flexibly fit locations with limited access.
Foamglas - cellular glass insulation that is impermeable to water vapour or liquid. The closed-cell property of Foamglas will prevent any liquid or chemical from penetrating a structure, thus keeping it safe from moisture buildup or ice formation.
Corafoam® PIR - a lightweight insulating foam derived from polyurethane. Corafoam® PIR is ideal for insulating cryogenic piping and vessels due to its excellent resistance to moisture and water infiltration plus high compressive strength with reliable fire protection.
Elastomeric Foam - an elastomeric nitrile rubber insulation used to prevent condensation and reduce energy loss. It has lightweight, dust, and fibre free properties, built with no harmful CFCs and low ODP. The foam has been certified as per the fire performance standards of Australia's National Construction Code.
Thermobreak Pipe Sections - pre-formed tube insulation based on a factory bonded polyolefin foam and pure reinforced aluminium foil. It has a low thermal conductivity and almost zero permeability.
Contact Bellis Australia or visit www.bellis.com.au to find out more about their flexible cold insulating materials for LNG facilities today.