Low Clearance Sliding Door Track Systems from Cowdroy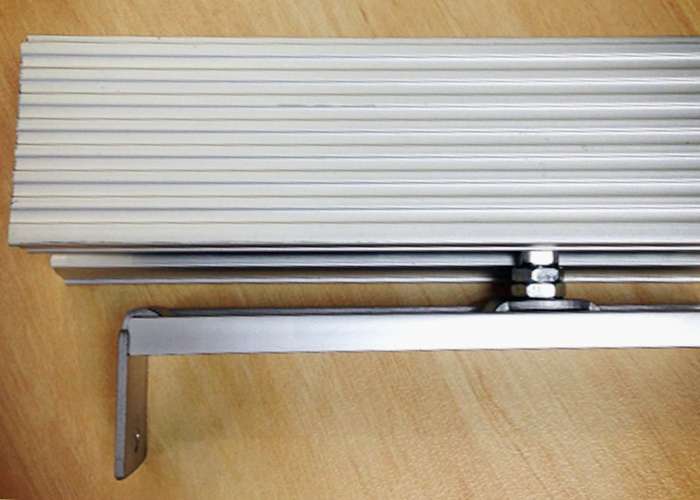 Low Clearance 175 Sliding Door Track System
For some time now Cowdroy have been getting requests for a product to compete with the Brio "Zero Clearance" product. Our new system combines the track and wheel assemblies of the old Heavy Duty Triumph with the roller guide system from the AllWeather and a new low clearance bracket set to give us a new "system" to fill the gap in our range.
The Low Clearance feature has the ability to keep the clearance between the door and the top track down to just 3.5mm, concealing the hardware and allowing a seamless look from door to header.
Features:
A 3.5mm gap between track and door allows a seamless look.
Simple slide-in end bracket fitting making installation easy.
Maximum load of 175kg per door caters for large, heavy and oversize doors.
Aluminium enclosed track affords greater security - wheels cannot jump off track.
Nylon tyred wheels with sealed ZZ bearings for smooth and quiet operation.
Roller guide system is smooth and improves functionality.
Optional track wall mount brackets and collector seals available.
Optional standard T guide available.
Targeted at our trade customers, the Low Clearance 175 is ideal for heavy domestic and mid duty commercial applications including room dividers, moveable walls, cavity doors, and internal shop fronts. The Low Clearance 175 system competes very well with the Brio Zero Clearance 180 system from a specification point and adds a new dimension to the Cowdroy trade range offer.
The bracket set is for 1 door - that is, the set contains 2 x door mounting plates and 2 x carrier plates. The wheel assembly is the old Heavy Duty Triumph wheel assembly and comes with the standard door mounting plate. The low clearance bracket sets need to be ordered separately from the wheel assemblies.