Low Clearance Sliding Door Track System from Cowdroy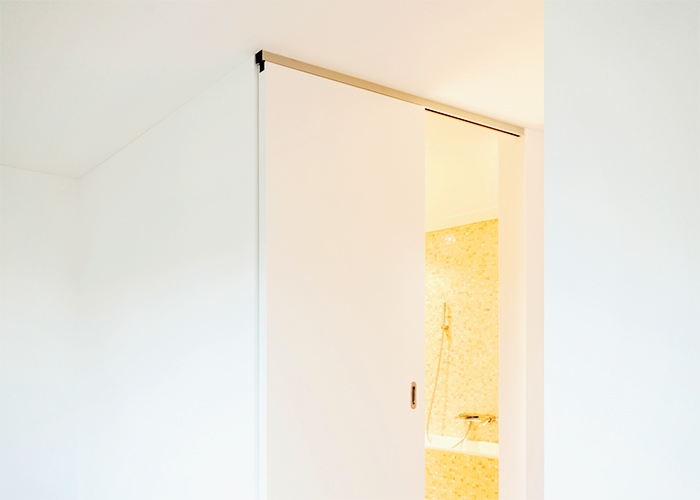 Cowdroy's new Low Clearance 175 is designed with both aesthetics and robustness in mind. With the ability to keep the clearance between the door and the top track down to just 3.5mm, this system will conceal the hardware and allow a seamless look from door to header.
The two-piece low-clearance bracket set provides easy installation and a simple slide-in end fitting, making mounting your doors very easy. The 175kg door capacity will easily cater for large and heavy doors while the enclosed track provides added wheel assembly security and longevity.
Ideal for heavy domestic and commercial applications including room dividers, moveable wall, cavity doors and internal shop fronts.
Features
3.5mm gap between track and door.
Simple slide-in end bracket fitting.
Aluminium enclosed track - wheels cannot jump off track.
Nylon tyred wheels with sealed ZZ bearings for smooth & quiet operation.
Optional track wall mount brackets and collector seals available.
For more information regarding Low Clearance Sliding Door Track System from Cowdroy, visit www.cowdroy.com.au.