Antibacterial Interior Linings for Kitchens & Healthcare from Keystone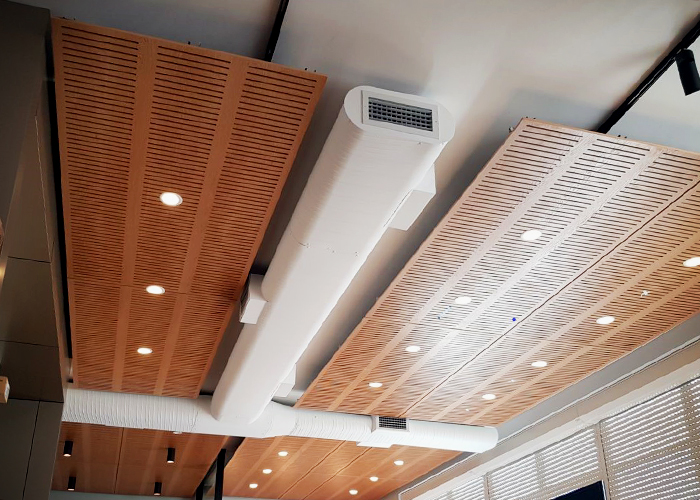 Keystone team up with British antimicrobial supplier
Australian family-owned and operated manufacturer Keystone Linings have been working with Biomaster Antimicrobial to develop Key-Guard - a hard-wearing, durable antibacterial coating designed to reduce cross-contamination, protect against harmful bacteria, and much more. Key-Guard is ideal for use on surfaces where good hygiene is key, including healthcare, education, and hospitality applications. Key-Guard is available in a range of gloss levels and can be tinted to a comprehensive range of colours.
Keystone are excited to be the sole distributor in Australia with the rights to use the Biomaster technology.
About Biomaster
Biomaster antimicrobial technology is an incredibly effective way to stop the growth of harmful bacteria in places where good hygiene is critical. It's effective against a wide range of germs from food poisoning causing E.coli and Salmonella to antibiotic resistant bacteria like MRSA and VRE.
Biomaster uses silver-ion technology, which is a natural antibacterial, and as it does not leach out it's completely safe to use even with food and water.
We work with some of the world's leading brands to add Biomaster to their product range, click here to see just a few.
Where is Biomaster used?
Biomaster is ideal for use in situations where good hygiene is critical, like hospitals, schools, public transport, and kitchens. Potentially deadly bacteria can multiply quickly in these types of places and as such, there is a risk of contamination being spread from surfaces and equipment to humans.
Those of us with healthy immune systems will normally have built up a resistance to common bacteria but the very young, elderly, and people with underlying health issues may be at risk. Whilst disinfectants can be instantly effective in removing bacteria, after a few hours the effect wears off and contamination can occur again. Biomaster helps to reduce bacteria growing between cleans and reduce the risk of infectious bugs being spread.
More information
Contact Keystone Linings for more information on Key-Guard, to request samples or discuss your needs with one of our architectural consultants.