Retractable External Venetians Sydney from Maxim Louvres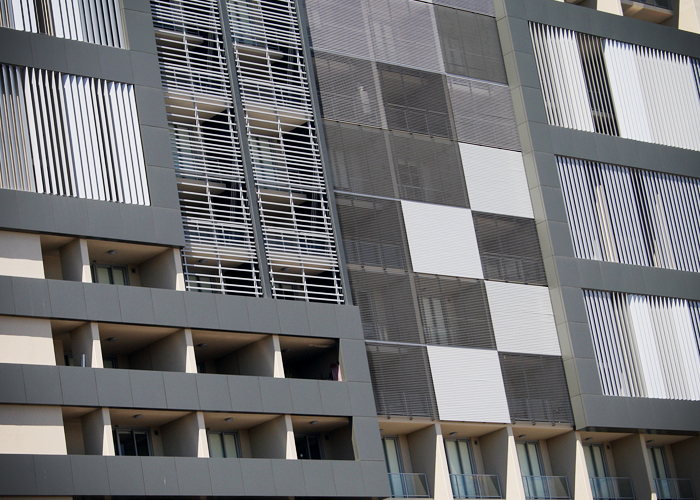 Maxim Louvres are proud to present their patented retractable external venetians. They are the most ideal external shading solution for residential or commercial properties where energy efficiency and heat plus glare reduction are of paramount importance. A product of skilled craftsmanship and cutting edge technology, these retractable external venetians feature a high quality, precision built shading system that can reduce solar glare and heat gain by up to 90%. Its aluminium blades are specifically coil-coated and oven cured in Switzerland, ensuring a long-lasting and robust shading solution that can withstand Australian weather extremes.
Retractable external venetians are able to be operated via remote control or standard switching. When equipped with wind sensors, blades will automatically adjust in response to weather conditions and to maintain a desirable interior comfort level. Retractable external venetians can be specified with your choice of roll edged or flexible roll-formed aluminium blades. For more information, visit www.maximlouvres.com.au today.