Davco K12 Waterproofing Membrane from Network Building Supplies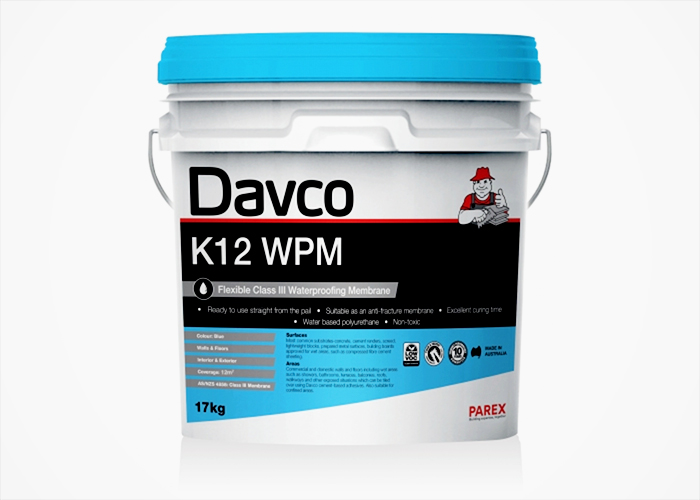 Network Building Supplies is proud to have earned official distributorship of Davco K12, a flexible, solvent-free, and water-based polyurethane waterproofing membrane. User-friendly, this waterproofing membrane can be used straight from the pail and applied with an excellent curing time. With Davco K12, there is no need to spend excessive time or money on a complex installation processes, with a guarantee to provide faster and higher ROI.
Davco K12 Waterproofing Membrane is designed to efficiently seal substrates with high risk of water damage due to direct exposure to fluctuating weather conditions or moisture buildup. This includes wet areas such as bathrooms or showerblocks, as well as exterior spaces which may be tiled over, like terraces or balconies. Davco K12 seals approved substrates for wet areas such as concrete, cement renders, screed, and more, each with corresponding application rules.
Network Building Supplies provides Davco K12 in a 17kg pail. It can be used with other Davco systems and tile adhesive products. For more information, visit www.networkbuilding.com.au today.