Windows & Doors for MBA & HIA Awarded Home from Paarhammer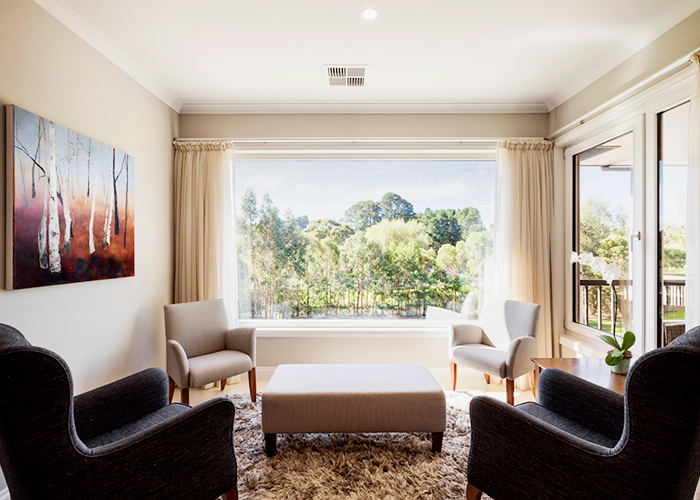 A home incorporating the bonds of two families became the brief for this award winning home set overlooking the Werribee River in country Victoria. Two sisters and their husbands blended ideas and resources to design and build what looks like a large home, but is actually two units that allow for independence and privacy. The main criteria was high energy efficiency, home offices with separate entrances, and designing the home for retirement.
The house was built by Shane Cook Homes from Bacchus Marsh in Victoria who took out the first prize for this building in the Master Builders Association Awards for Regional Builder, South West Area - Multi Unit Development. A few weeks later Shane Cook Homes were also awarded the Winner of the Housing Industry Association (HIA) Western Victoria Regional Townhouse Villa Development.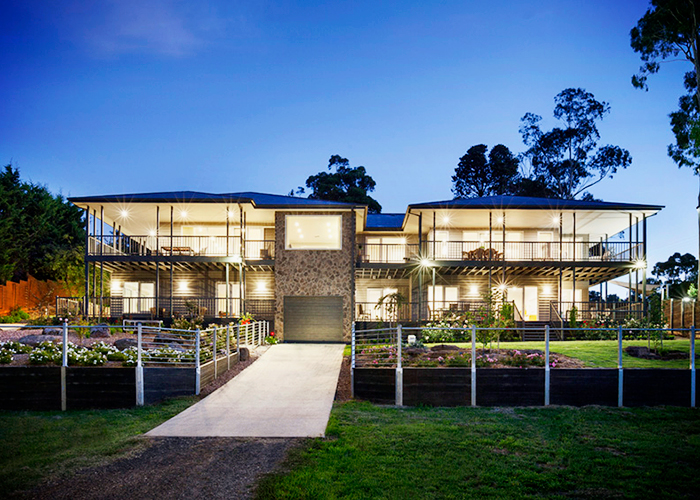 Paarhammer is proud to have been a part of this build. The tilt & turn windows, fixed glass units, hinged doors, and French doors were made using Victorian Ash timber and spray-painted in the clients colour choice. All products feature triple glazing, with twice 12mm space between the glass panes.
Most of the windows and doors face north, with smaller windows facing east and west. Wide verandas provide extra protection against the elements. Energy efficiency was at the top of the wish list, and the extra low U-value of triple glazed Paarhammer windows and doors was appealing. Also important to the customers, the sustainability of the timber used for the window and door frames, and the sustainable production methods used in the Paarhammer factory.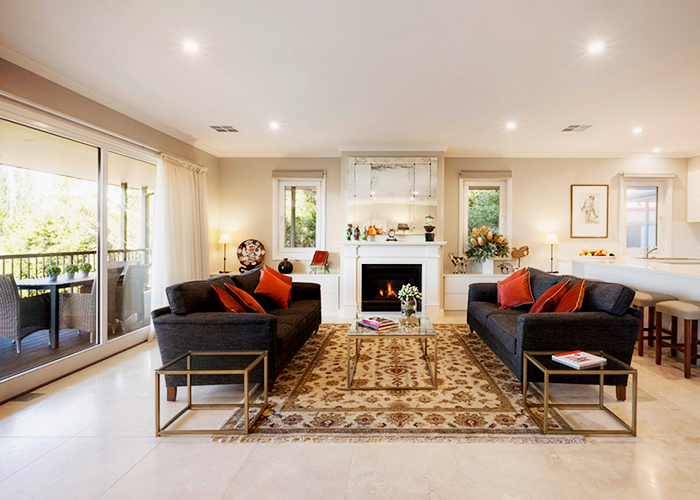 The Australian made and technologically advanced windows and doors feature German hardware which appealed to the home owners, one of them having an engineering background. This patented multi-point locking system gives unparalleled security and strength.
Overall, highly energy efficient and fitting well into the landscape, this award winning building is a total success and a dream come true for the owners.
For all your window and door enquiries, please visit www.paarhammer.com.au.