Natural Refrigerant for HVAC Retrofits from Polaris Technologies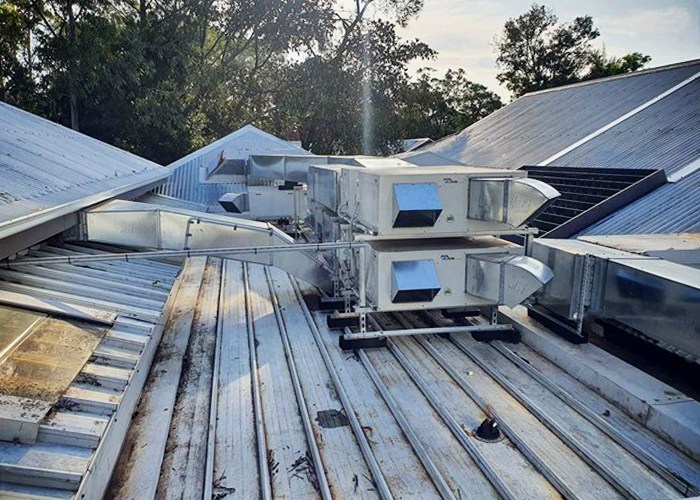 Polaris Technologies are proud to have been specified for the retrofit of the HVAC equipment of this Terry Hills building. Possibly Australia's greenest building, the HVAC equipment is now powered by natural refrigerants providing environmental-friendliness with ultra-low GWP (global warming potential). With a GWP of just 3, natural refrigerants are an obvious choice when compared to the former toxic refrigerants with undesirable GWP ratings between 600 and 2,500.
This sustainable retrofit was accomplished with Polaris Technologies' Hideaway ducted and Intelligent Series outdoor units. Four dated 20kW R22 packaged units and four 40kW ducted R22 split systems were replaced with Polaris Technologies 16kW solutions. Each stage of cooling was retrofit and matched the existing fan coil units plus ductwork. M60 natural refrigerant is now all that is required.
Proudly Australian owned, patented, and backed by a two-year commercial warranty, you can rest assured you will receive a high-quality, ultra-low GWP HVAC solution from Polaris Technologies. With truly low-emission technology, Polaris Technologies provides very large 600kW chillers through to wall-hung split systems ideal for all manner of commercial applications. For more information regarding Natural Refrigerant for HVAC Retrofits from Polaris Technologies, visit polaristechnologies.com.au today.