HVAC with No External Condensers from Polaris Technologies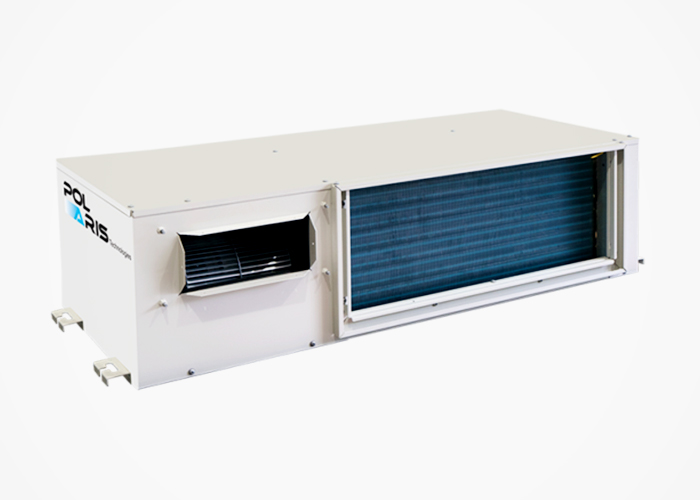 Polaris Technologies are proud to present their world-leading HideAway air conditioners. A revolutionary innovation in the HVAC industry, these units boast no external condensers, allowing property owners to reclaim their outdoor space and be more flexible when positioning their air conditioning. The Polaris HideAway air-conditioners are simple, plug-and-play machines that require no refrigerant pipework. They come in various sizes suitable for residential, small commercial, and large commercial;
Residential - Ideal for apartments or bespoke homes, these Polaris HideAway units offer a cooling capacity from 5kW up to 12kW. They are great for tight spaces.
Small Commercial - Several installation options are available, including attic style and ceiling space. Small commercial units have cooling capacities from 12kW up to 28kW.
Large Commercial - With cooling capacities from 28kW up to 100kW, this powerful range can be located in roof spaces or enclosed plant rooms of commercial buildings.
Last but not least, a small self-contained ceiling mounted unit is available for purchase, which is preferred by heritage, retail, or accommodation specifiers. To view full installation options or to learn more about Polaris Technologies and their innovative HVAC system with no external condenser, please visit www.polaristechnologies.com.au today.