Strip Heaters for Outdoor Dining Areas from Thermofilm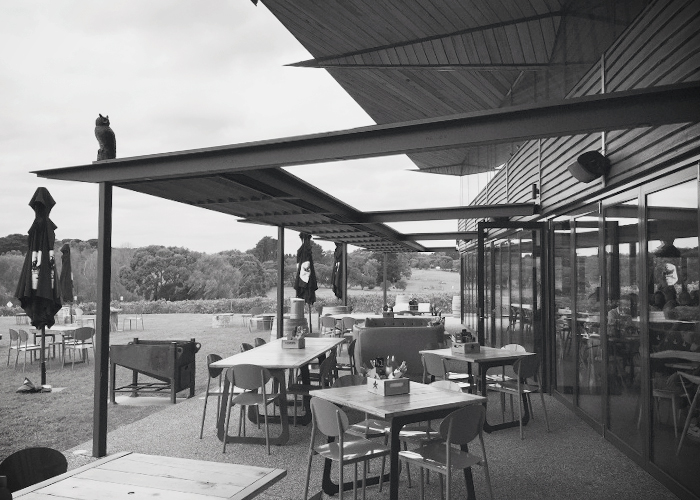 With a facade evoking the wingspan of the 'flying brick', a local nickname for the yellow-tailed black cockatoo, the Flying Brick Cider Co. complex is the latest addition to Bellarine Peninsula in Victoria. The cider house offers all visitors a spectacular alfresco dining area that overlooks a lush lawn dotted with wooden apple crates.
HEATSTRIP® electric heaters were selected to accompany this beautiful setting. HEATSTRIP® Classic offered a premium stylish and slimline look which blended perfectly in the wooden celling material.
Product Specification: HEATSTRIP® Classic THH 3200A.