Outdoor Dining Area Heating for Jupiters by Thermofilm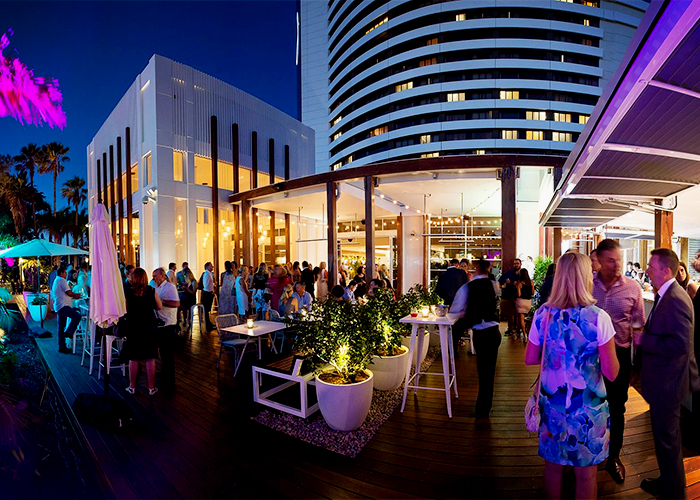 Jupiters newest venue - Garden Kitchen & Bar Gold Coast
One of the newest venues on the Gold Coast, the Garden Kitchen & Bar at Jupiters Casino installed HEATSTRIP® heaters in the outdoor dining area. This new venue forms part of the $345 million transformation of Jupiters. The design brief was to "invite guests to experience an electic mix of contemporary furnishings, cascading greenery and a generous dining area bathed in natural light."
With such high ceilings, the challenge was to design an effective heating system, yet with subtle clean lines to compliment the high end feel of the venue. The solution was HEATSTRIP® Classic model THH3200A with 1200mm extension poles.
Product Specification: HEATSTRIP® Classic THH3200A and 1200mm extension pole brakets.