Waterwise Filtration Products Climate Care Certified from Waterco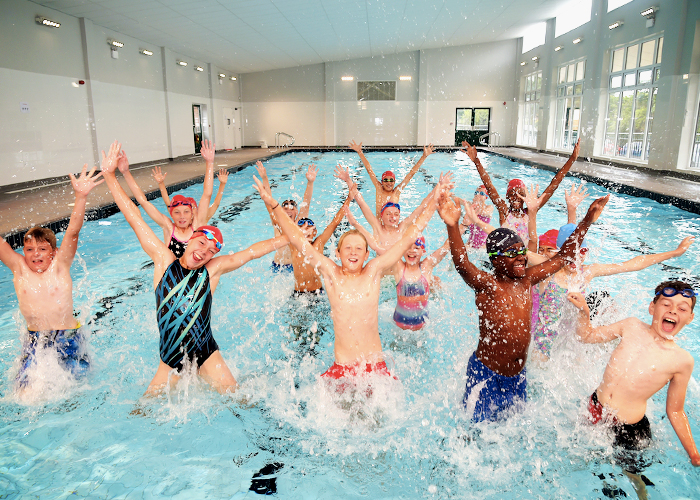 Waterco adds more waterwise filtration products to its Climate Care Certified range
Waterco's (ASX:WAT) environmentally friendly water treatment range continues to grow with the company's Micron ECO Filter and Glass Pearls Filtration System now Climate Care Certified. This comes after it was announced that Australia's first Climate Care Certified pool is powered by Waterco.
The full suite of independently verified equipment now includes:
Waterco group marketing director Bryan Goh says making products more energy and water efficient, and easier to maintain, influences everything Waterco designs, manufactures and distributes.
"Our mission is to provide reliable solutions for healthy, safe water environments while minimising impacts on the environment," he says.
Waterco Micron 50mm Port ECO Filters
A major feature of the Micron 50mm Port ECO Filter range is its unique 'fish tail' laterals, which virtually eliminates dead areas and ensures better water flow distribution through the filter's media bed, enhancing its filtration and backwashing efficiency.
The Micron 50mm Port ECO Filter also operates on the basis of 'Depth Filtration'. Dirt is driven through the filter bed and trapped in minute spaces between the particles of filter media allowing the cleansed water to pass through the filter's fish tail laterals and exit via the filter's Multiport valve. Special features include:
Fish Tail Laterals generate lower pressure loss when compare to conventional star lateral filter set-ups.
The hydraulic efficiency halves the backwash flow rate of a conventional media sand filter.
50mm Multiport Valve reduces water flow resistance, lowering the filter's pressure drop considerably.
Ideal for low powered and energy efficient pumps.
Waterco Glass Pearls
The Micron 50mm Port ECO Filter is supported by the water saving ability of Waterco Glass Pearls. The water saving ability of Glass Pearls are due to their spherical smooth shape, as this result a low coefficient of friction. After each backwash, Glass Pearls are effectively cleansed of their trapped contaminants. Special features include:
Manufactured from virgin glass, which is free from pollution and heavy metals.
Independently lab tested for leeching contaminants and found to be well within Australian Drinking Water Guidelines.
Require up to 20 per cent less backwash water than sand, reducing maintenance time and water use.
Backwash efficiency test comparisons illustrate that Waterco Glass Pearls required 220 litres of water to successfully backwash a Waterco Micron 50mm Port ECO Filter, whereas other type of media required up to 30 per cent more backwash water (253-298 litres).
Third-party verification of pool and spa products, systems and installations
An initiative of the Swimming Pool & Spa Association of Australia Ltd (SPASA), Climate Care Certified supports, protects and promotes the way the industry operates and strives for best-practice solutions.
"Our process undergoes independent, third-party verification of all products, systems and installations," says SPASA CEO, Spiros Dassakis. "It's both credible and reliable and gives power back to the consumer who is concerned about using less water and saving money."