Desktop Awards from Architectural Signs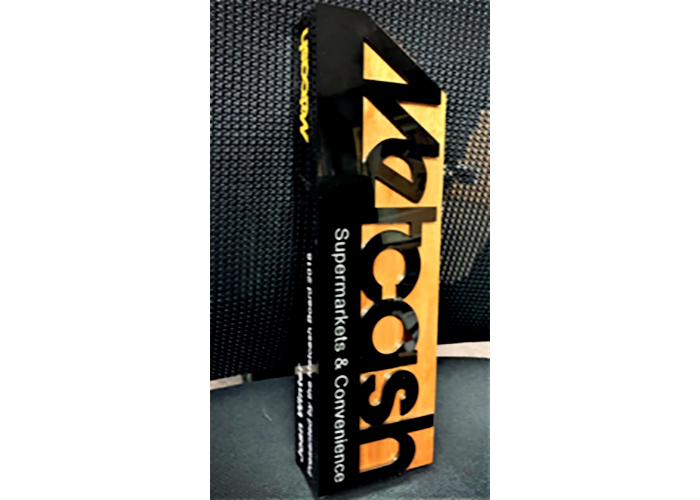 Benefits of Awards
Businesses have a lot to gain from employee award programs designed to enhance sales, employee performance, and promote customer loyalty. Whether you desire to reward top sales employees, distributors, or your loyal clients, awards are quite significant to any business. In the present economy, workers need lots of appreciation, particularly in terms of awards and recognition. Through showing them that you value their work, managers can gain better results and higher profitability.
Desktop Awards
Architectural Signs' premium desktop awards (these awards have a base and are free-standing) can be made in acrylic, glass, crystal, cultured marble, or wood. Our plaques (both perpetual and individual) are generally in wood or acrylic although we do on occasion use custom materials. They come in a huge range of styles, sizes, and colours, and we can make them in pretty much any quantity. We keep a large range in stock in our warehouse for even faster turnaround (refer also to decoration methods and custom awards). We also regularly have special offers.
Corporate Awards, Plaques, and Trophies
Architectural Signs is one of Australia's largest suppliers of corporate awards. We use all of Australia major award suppliers as well as having some unique awards of our own. We also fabricate custom awards in acrylic, steel, or wood that can match your logo or branding. We do all the decoration in-house using a combination of laser engraving (and cutting), UV flat bed print, hi-res vinyl print, sandblast, or rotary engraving as required. Having all these methods in-house allows us to use the best and most cost effective method to decorate your awards. We will do anything from 1 to 1,000+ with substantial volume discounts.
Visit www.arcsigns.com.au for more information.