American Tulipwood Timber Cladding from Hazelwood & Hill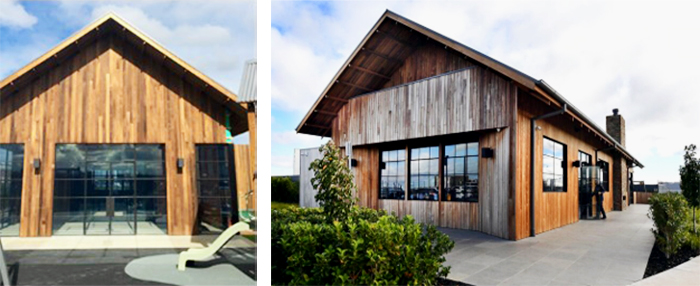 American toasted Tulipwood shiplap cladding available at Hazelwood & Hill.
Hazelwood & Hill are please to offer American Tulipwood which has been thermally modified to create a rich color and uniform texture. Available in shiplap profile of 120 x 19mm - in random length (subject to availability at time of order). American Tulipwood is ideal for external or internal use, is lightweight, extremely durable, and incredibly stable. A great alternative for your timber cladding solutions.
The thermal modification process heats the timber to almost the point of combustion. This changes the molecular structure of the Tulipwood and results in a material that is ideal for external use. For further information, please direct all your enquiries to our sales team via hazelwoodhill.com.au.