Colourfast Epoxy Grout Ideal for Mosaics from LATICRETE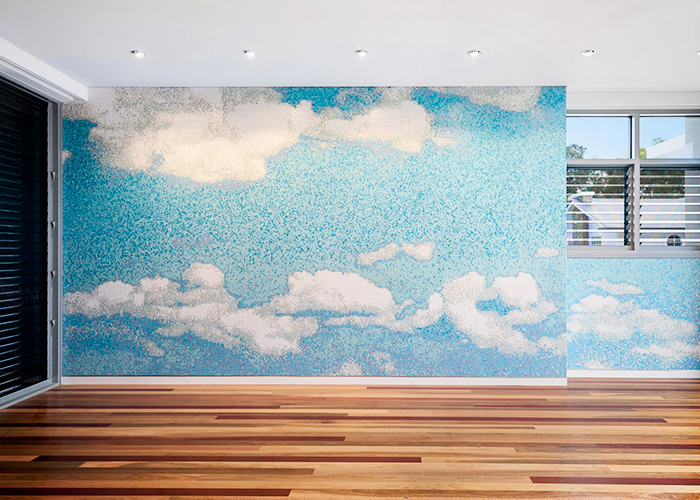 Fixing Project that Takes You to the Clouds!
This fixing project will take you to the clouds! Don Macdonald and his team from The Orchid Group recently fixed and grouted this custom made cloud image featuring 10 x 10mm glass mosaic tiles from Trend, using LATAPOXY® SP-100.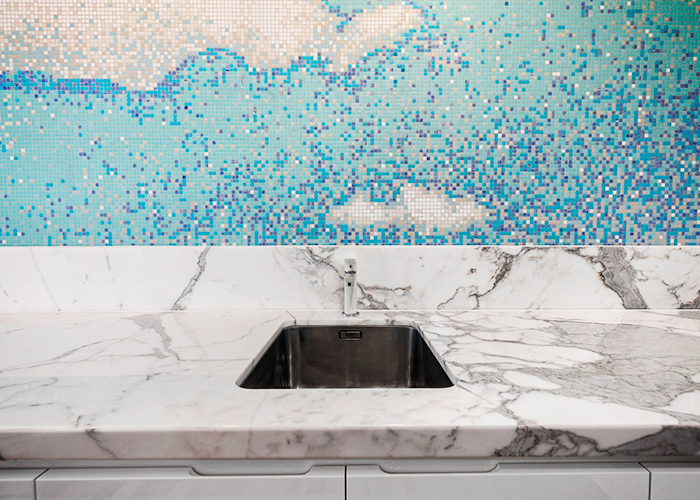 LATAPOXY® SP-100 is a stainless, pigment free, colourfast epoxy grout for grouting floor installations of ceramic tile, brick, and stone. For more information on LATICRETE installation materials, product demos, or technical support, visit laticrete.com.