Noce Italian Travertine Pavers from RMS Marble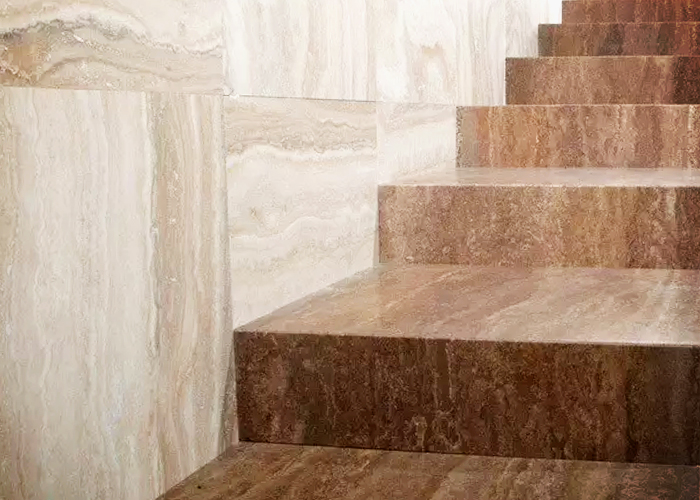 RMS Marble proudly offers Travertine tiles and pavers to property owners desiring a versatile, highly elegant, and refined interior or exterior wall, floor, or surface. Durable and long-lasting, Travertine comes in a wide range of colours. Some of the most common are gold, brown, cream, and gray in a variety of shades. Noce Italian Travertine pavers from RMS Marble is one of the most sought-after.
Noce Travertine is a type of brown travertine that can range from light yellow to dark golden brown - a popular, natural choice. Noce Travertine slabs are sourced from Italy and can be specified for residential or commercial projects throughout Australia. Applications include floors, walls, stairs, cladding, patios, pool surrounds, kitchen tops, and vanity tops. And like RMS Marble's other Travertine stones, they are available in several types of finishes. The most common options are honed, polished, filled, unfilled, and tumbled.
If you're interested in Noce Italian Travertine pavers for your next commercial or residential project, head on over to www.rmsmarble.com for more information.