2 Burner Gas Barbeques with Trolley from Thermofilm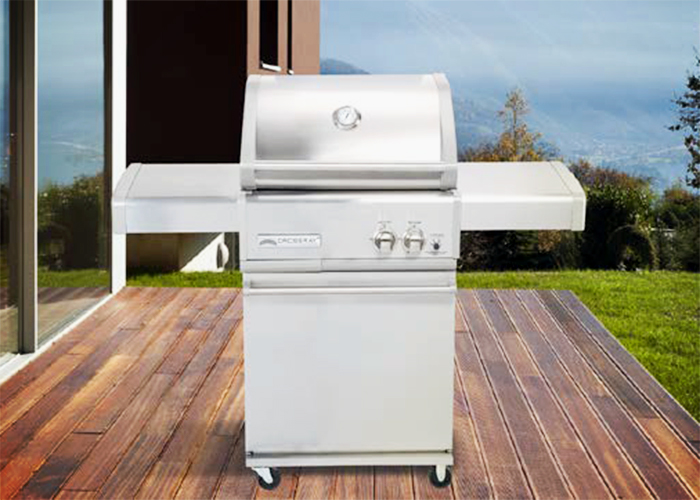 If you love a good barbeque with friends or family, then specifying this 2 burner gas barbeque with trolley from Thermofilm is an obvious choice. Featuring high-intensity ceramic infrared burners, this gas barbeque heats and cooks food quicker than your traditional models. It is purpose-designed to emulate cooking over a bed of red hot coals but without risky flare-ups. The result? Food is tastier, juicier, and so easy to cook!
Thermofilm designed their 2 burner gas barbeque with separate head and trolley, allowing you to place them anywhere. Their body is extremely robust and hygienic, based on 304 stainless steel with die cast aluminium side and end panels. It has two grill plates made of ceramic coated cast iron, and a two-piece stainless steel upper cooking rack with a burner capacity of 13MJ/hr. When in use, it provides an even heat distribution over the entire cooking surface, resulting in more efficient cooking and grilling. LPG is standard for use with this barbeque, but you can always convert it to natural gas.
Learn more about this 2 burner gas barbeque with trolley by heading over www.thermofilm.com.au today!