Opening Roof Systems for Apartment Balconies by Vergola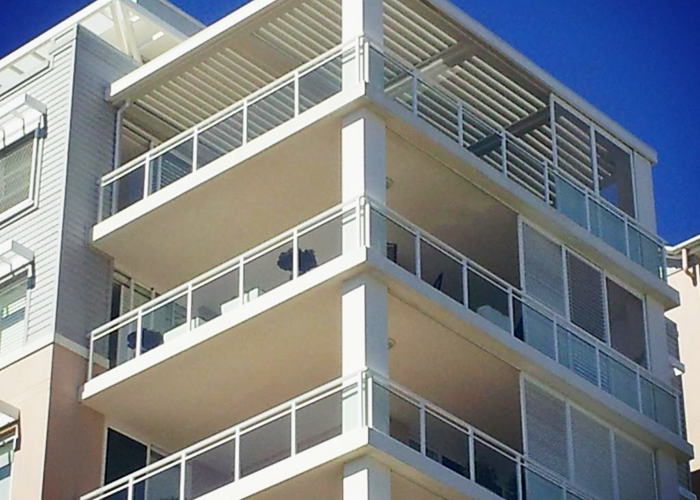 How to turn your apartment balcony into the perfect outdoor living space
Outdoor living spaces in apartments may seem like a luxury but it is possible to create your own little haven on your balcony. Apartment living need not restrict you to complete indoor living; there are several ways to enhance your balcony space to create a more functional outdoor living area that can be used all year round.
One way to embrace outdoor living in your apartment is by covering the balcony with an awning or roof. This not only extends your living space but also creates a weatherproof outdoor living area. However, adding a fixed roofing structure will reduce the amount of light and ventilation in your apartment.
That's why you need a Vergola.
A Vergola opening roof system on your apartment's balcony allows you to leave the louvres open to maintain a light and airy environment. In the event of rain or an extremely bright sun, you can close the louvres and enjoy the space without discomfort.
Vergola combines Colorbond steel with a unique louvre design to provide maximum insulation, leaving your balcony protected from the harsh sun in summer. You can choose from a wide range of Colorbond colours to suit your apartment building's palette. If required, non-standard colours can also be matched.
Vergolas are a particularly popular roofing solution for top floor or penthouse apartments, essentially creating a whole new level of functional living space. With a Vergola opening roof system on your balcony, you can confidently leave your outdoor furniture out in any weather condition.
Get in touch with Vergola (NSW) to find out how you can convert your balcony space into a more functional living area with a custom designed opening roof system.