Non-toxic Hardwax Oil - Evolution by Whittle Waxes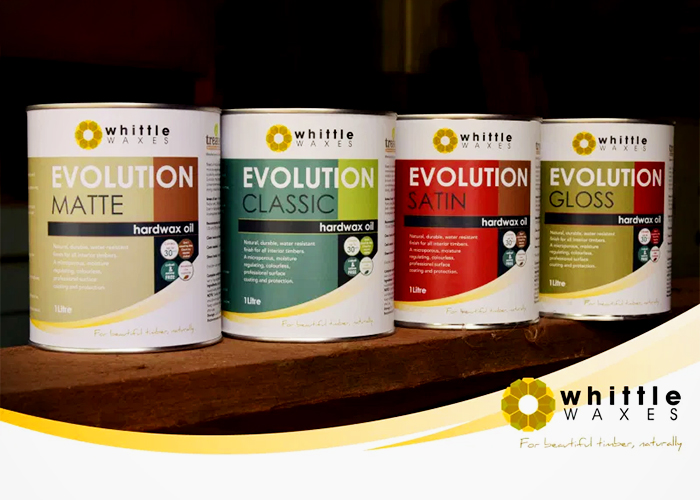 Whittle Waxes are always proud to present their Evolution range of hardwax oils. Their best selling product, it is ideal for countless applications from cutting boards to toys and much more. Its versatility can be attributed to the fact this hardwax oil series is;
Easy to maintain - Whittle Waxes' Floor Care with replenishment properties provides simple cleaning and surface rejuvenation.
Environmentally friendly - Boasting a totally natural make-up, Evolution hardwax oils have no negative effects on the planet.
Great for coverage - With a high coverage rate of 20-30m2 per litre, it is very economical - great for treating floors.
Hard-wearing - Will withstand even high-traffic areas for up to 5-7 years.
Micro-porous - Evolution hardwax oils are purpose-designed to be absorbed into the timber, not just form a surface, which prevents cracking and allows the wood to breathe.
Naturally aesthetic - Four brilliant sheen levels - Classic, Matte, Satin, and Gloss - are available for specification and all will enhance the natural grain of the timber.
Non-toxic - Making it great for items in contact with food plus it is safe for children, pets, and the environment!
Water-resistant - Excellent for wet areas including kitchens, bathrooms, and laundries.
For more information regarding non-toxic Evolution hardwax oils from Whittle Waxes, visit whittlewaxes.com.au today.