Dulux AcraTex Roof Membrane is a premium roof coating system.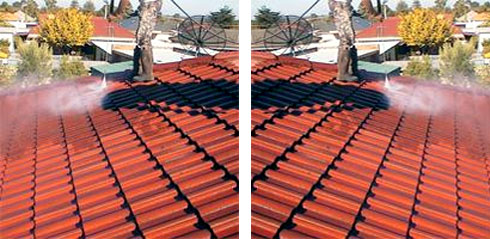 Dulux AcraTex Roof Membrane.
Since pioneering membrane coatings in 1988 Dulux AcraTex has continued development in coating solutions for a multitude of project specific applications in some of the world's most extreme locations.
962 Roof Membrane is a premium roof coating system with outstanding long term protection and performance characteristics to restore old, drab, faded roofs to a pristine gloss finish.
The membrane is a waterbased, elastomeric high build coating designed for application to concrete roof tiles and metal roofs, suitable for residential and commercial use.
The 962 Roof Membrane coating system range has been formulated with specific performance requirements to meet the functional characteristics of the roof restoration industry, including: UV resistance, waterproofing, resistance to acid rain, prevention of the accumulation of dirt, and resistance to environmental pollution.
Better still, 962 Roof Membrane has a solar reflecting Cool Roof colour that is designed to keep your roof cooler throughout summer, providing lower energy consumption.
The Dulux AcraTex 962 Roof Restoration System is available through an Australia-wide network of registered applicators who can provide a 10-year material warranty on suitable roof restoration projects. Information pack is available on request.