Genesis™ timber window finish from DecoWood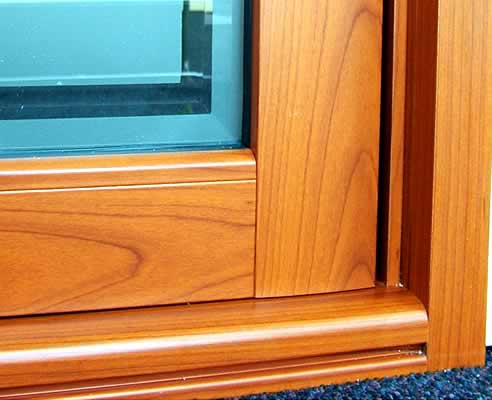 Genesis™ windows and doors have been designed with a unique aluminium frame, allowing different window products to be integrated together throughout your home. The suite features high quality hardware and components, ensuring reliability now and into the future.
The Genesis™ range is available in a variety of beautiful and durable timber window finishes, and is made possible by DecoWood™ powder coating. Now you can enjoy a beautiful timber window appearance without any of the problems encountered with timber windows and doors.
Timber windows and doors require frequent painting and regular maintenance and timber windows are also subject to problems such as warping, cracking and rotting, and even get eaten by cockatoos.
DecoWood™ is a tough, beautiful powder coating for aluminium windows and doors that has none of the problems of timber windows, and never requires painting. The look is achieved by transferring photographic images of real wood directly into a durable marine grade polyurethane powder coating using a patented sublimation process.
The result is stunning. All of the warmth and beauty of natural woodgrain is accurately reproduced making Genesis™ aluminium windows and doors with the DecoWood™ finish indistinguishable from timber or cedar windows.