Wolfin - waterproofing the highest structure in Australia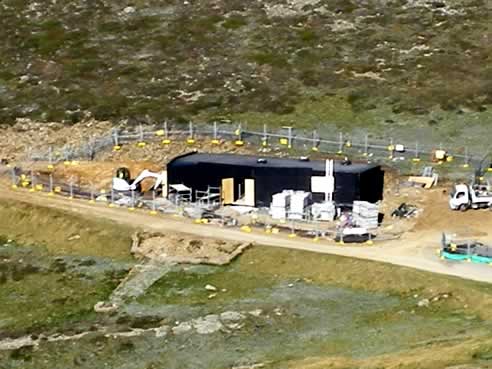 Situated on the side of Mt Kosciuszko (2228 metres high) and approximately 50 metres in altitude below its peak is a new toilet block. The building is constructed from concrete and masonry block and is built into the side of the mountain at Rawsons Pass. When completed only the maintenance access doors and the main entry / exit for the general public will be visible.
The whole of the building excluding the doorways has been enveloped in the Wolfin membrane waterproofing system. The Wolfin membrane will not only keep moisture from entering the building via the roof, walls and floor but it can also contain the effluent within the building should any internal ruptures occur, keeping the surrounding external environment free from contaminants. Wolfin was selected because of its ability to work in extremes of temperature, its ability to withstand long periods of dampness followed by lengthy periods of dry and its excellent track record in the Snowy Mountain region.
The photograph shows the "naked" building before the earth and soil is placed over it.
Crest Waterproofing Pty Ltd carried installed the Wolfin waterproofing system to the structure. The completed membrane works to the roof and below floor slab were protected with Projex Shockmat and the walls have been protected with a drainage cell.
Projex, the suppliers of Wolfin, can be contacted on 02-8336-1666 or kornmehl@projex.com.au. The Projex website is http://www.projex.com.au.