Natural, sustainable raw materials from Whittle Waxes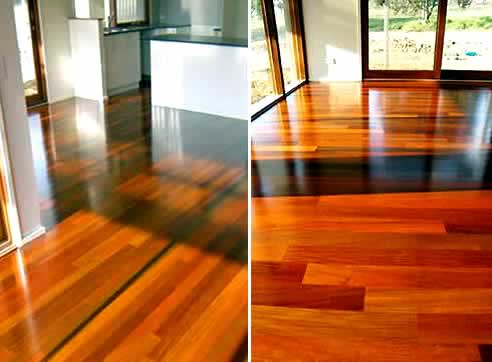 Whittle Waxes is the first Australian company dedicated to promoting premium natural waxes for the protection and enhancement of all timber surfaces. Established in 2004, the company's founders have extensive experience working with wood both abroad and in Australia.
Darren Bell has 20 years of experience in the Melbourne flooring industry. This has given him an intimate knowledge of local conditions and customer needs.
Giles Whittle-Herbert has run his own carpentry and flooring businesses for over 10 years. Born in Zimbabwe, Giles extended his experience in the U.K. before bringing his international knowledge to Australia. Giles has researched the markets to find quality finishes that would both protect and enhance the natural beauty of timber floors and furniture, without the harsh environmental damage caused by polyurethane products.
Our waxes are based on natural, sustainable raw materials. Both Darren and Giles are parents of young children and this drives their commitment to only supporting products that are eco-friendly.
Whittle Waxes supplies a comprehensive range of natural waxes for interior and exterior timber applications.