Stainless steel modular handrail systems from Bridco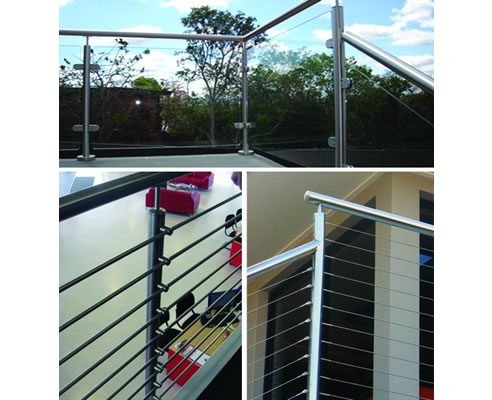 Bridco's stainless steel modular handrail system requires no welding and can be pre-cut and drilled in kit form. There is an economy range and a superior range available giving you the option of satin or mirror polish finish.
The stainless steel tubing is available with a 2.6mm wall thickness for support posts or 1.6mm for intermediate posts and handrails. Installers have a range of options available for infill including, cable, glass, stainless steel rod, perspex or webnet.
Bridco's handrails are ideal for stairs, verandahs, barriers, footpaths, pool fencing, commercial and residential projects.
Modular Handrail Systems Catalogue.