Reln Plastics water tanks - Slimline 2100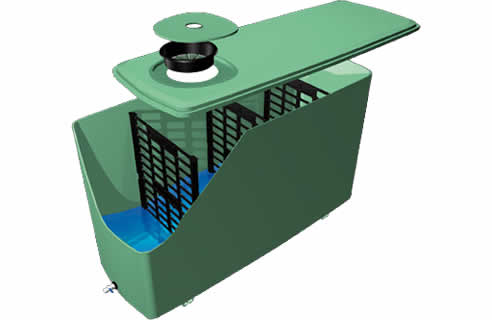 With rainfall and our dam levels at an all time low and the price of water set to rise, there's never been a better time to install a Reln water tank. The Reln Slimline 2100 provides the ideal solution for capturing precious rainwater to use around the home.
Designed to be visually appealing, the Slimline 2100's sleek form and low profile allow it to blend into your home environment rather than dominating it. Easy to install and maintain and stylishly designed to complement any home, Reln water tanks make great sense for you and they're great for the environment.
Features
Smart design - clean simple lines compliment rather than dominate your home environment.
2100 Litre capacity - eligible for government rebates across Australia.
Complete and ready to install - the slim design allows easy access and installation.
Lockdown feet - Slimline 2100 is designed to be bolted to the concrete slab.
Reversible lid - the lid can be reversed to suit your downpipe location.
Sealed tank - prevents entry of vermin and insects and reduces algal growth.
Easy to maintain - Easy to clean stainless steel mosquito mesh in leaf strainer and overflow screen. Leaf strainer is screwed to the lid to restrain unauthorised access.
Standard water fittings - Suits Ø90 PVC stormwater pipe inlet and overflow.
1" BSP outlet and tap.
Strength by design - the innovative design includes the latest polymer technology, internal frames and lockdown feet for long term structural integrity.