Counter display stands by SI Retail at great prices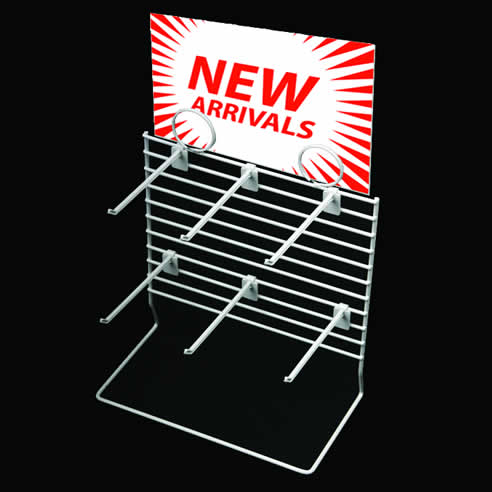 If you are looking to improve your sales at the point of purchase, why not try counter display stands? For smaller items these display stands are great promotional tools.
If you have batteries, key rings, jewellery, gift cards and small items, the multi rack counter stand is ideal. The multi rack retail display stand comes with 6 x 100mm plastic display hooks for hanging your products. The hooks are interchangeable so you can mix and match your product positioning along the display stand. This wire merchandising display can also hold signage. A5 landscape tickets are best suited to this particular counter display. The multi rack is 270mm w x 280mm h. It is small enough to sit on your counter but large enough to hold a substantial amount of small stock at the point of sale.
http://www.sishop.com.au/products_info.php?products_id=549