SIMU Motorisation Applications Brisbane from CW Products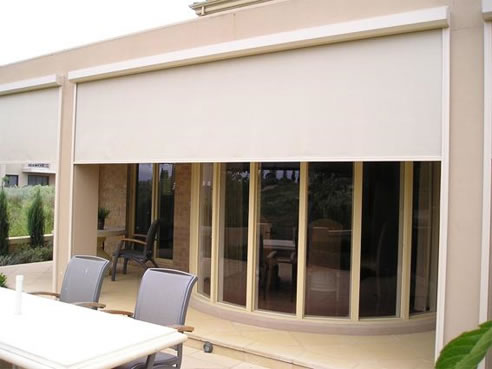 WHY SIMU? Inventors of the Tubular Motor and World Leaders in Automation!
When considering an automation solution, you just can't roll past SIMU! Often described as a world leader in automation solutions and "The Professionals Brand", SIMU's range of high performance tubular motors and control systems are ideal for all types of window and door coverings and other automation applications:
- Roller Shutters - Awnings - Internal Blinds - External Blinds - Home Cinema Projection Screens - Plasma & TV Lifts
Founded in France in 1952, SIMU is the inventor of the tubular motor (1959) and unique SIMU Hz radio technology. Today SIMU currently has over 8 million motors in constant use worldwide making it a true world leader. With a reputation for technological innovation, high quality design and manufacturing and reliability, it's no wonder the professionals prefer SIMU! All SIMU motors go through vigorous testing and SIMU motors have the industry's lowest failure rates.
SIMU has a Wide Range of Motorisation Options to Suit Many Applications
SIMU offers a complete range of high performance tubular motors for all types of applications, from the smallest to the largest, the lightest to the heaviest.
Our wide range of SIMU motors and automation solutions include:
Standard SIMU motors with hardwired wall mounted controls.
SIMU Hz motors with hand held wireless remote controls.
Low voltage direct current SIMU motors (including solar or battery powered).
SIMU motors with advanced electronic features including obstacle detection and favoured-position memory.
SIMU also offers a wide choice of controls and automatic devices to complement your motorisation solution. All SIMU products can be easily integrated with new or existing home or building automation solutions including C-Bus.

SIMU Has a Wide Choice of Controls and Automatic Devices
SIMU also offers a wide range of functional and stylish controls and automatic devices to meet every customer's need.
Ranging from hardwired wall mounted to hand held remote controls, single channel or multi channel, most remotes are offered in a wide range of colors.
Other automatic devices include sun and wind control sensors and timers.