Durable Turf and Gravel Car Parks with TurfPave XD from Elmich

Elmich Effect - Create Durable Turf or Gravel Car Parks
So that's the first quarter done and dusted, and so far it's been a great year for sustainable building and landscape projects!
If you are still not sure about how the range of Elmich products can work on your project, take a 20 second look at this link
This month we are taking a look at an alternative to concrete and bitumen for car-parks and access roads, TurfPave XD.
In areas where you expect moderate traffic ie. access roads, overflow parking or office car-parks, TurfPave provides a durable, trafficable surface that remains permeable and offers a more natural aesthetic finish, not achievable with concrete or bitumen.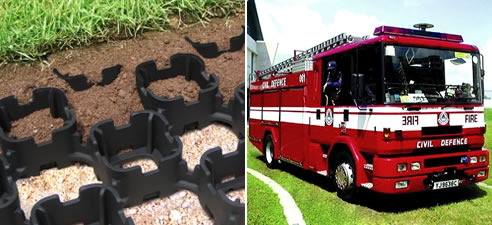 TurfPave works equally well containing sandy soil for turf, or decorative gravel, either way, by using TurfPave you alleviate the pressure on storm-water systems, improve the appearance of a site and maintain soft landscape areas that would otherwise be lost.