Modern Sink Mixer Ruben Elite from Tilo Tapware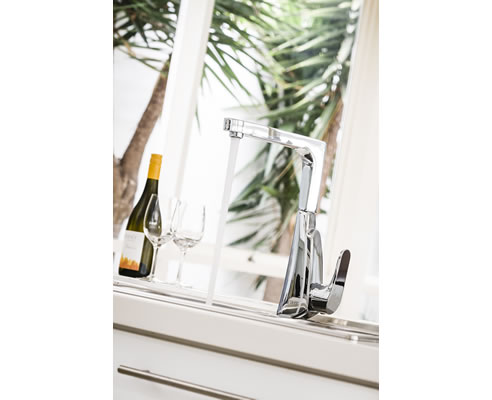 The Ruben Elite Sink Mixer from Tilo Tapware Standing Tall
The eye catching Ruben Elite Sink Mixer would stand tall as the centre piece in any kitchen. Designed in Europe, it incorporates modern straight lines with subtle curvature - the trend for today's emerging kitchen and bathroom designs.
The mixers in the Ruben Elite range utilise 40mm Taiwanese ceramic disc cartridge technology for a smooth, reliable and uninhibited flow of water. There is also the added security of a ten-year manufacturer's warranty.
The range includes sink, basin and bidet mixer, two styles of wall mixer, bath and waterfall/spa spout and generous brass shower head and separate arm.