e-NRG Bioethanol Fuel from EcoSmart Fire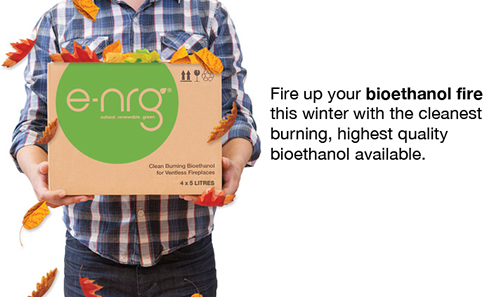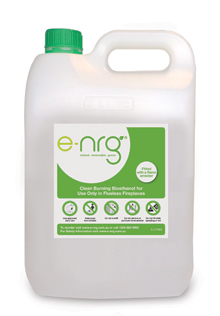 Get Ready for Winter
As the weather cools down, turn up the heat with your bioethanol fire and remember to choose only the highest quality fuel available - e-NRG Bioethanol.
Formulated for a vibrant orange flame.
Totally clean burning - no smoke, no ash!
Longest burn time on the market.
In stock and ready to ship!
Delivered to your door in 3 - 5 days.
Every bottle is equipped with a flame arrester.
Order Now or Call 1300 003 NRG (674)