Boom Gate with Stop Sign from Magnetic Automation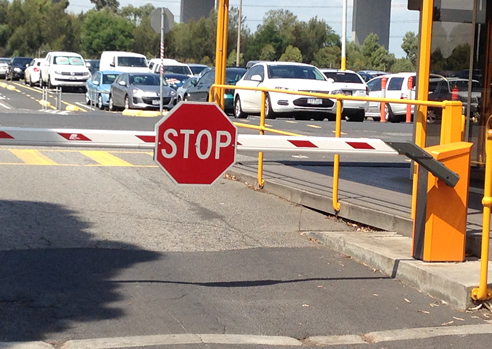 Stop!
An Australian Aerospace company's busy car park is now safe and secure with a Magnetic MHTM boom gate. Complete with a stop sign attached to the boom arm, the barrier ensures vehicle traffic can safely enter and exit the car park.
As the road was uneven, the boom gate was placed on a concrete platform to create a levelled surface. Our Magnetic boom gate range offers great reliability and low operational costs as well as utilising almost maintenance free technology.
For more information regarding our MHTM boom gates or any other Magnetic Automation products, please contact our head office on 1300 364 864 or email.