Natural Timber Floor Finishes from Synteko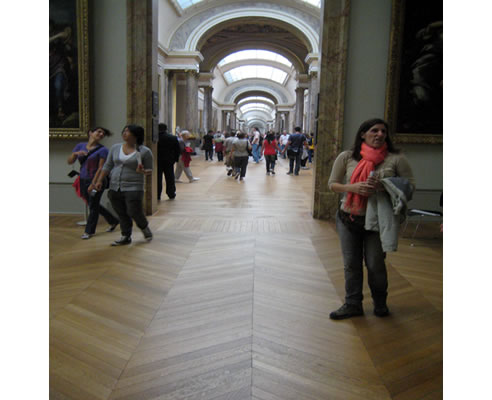 The natural choice for wooden floors: Synteko Natural Oil.
Synteko NATURAL OIL brings out the very essence and natural character of timber floors. With sustainability and safety in mind Synteko Natural Oil enable exceptionally low emissions over the oiled floors life. This environmentally sustainable floor finish is VOC FREE. This unique floor finish barely changes the look of the timber floor yet complements the natural beauty of timber whilst being extremely durable, economical to apply and maintain and very easy to repair.
This carefully composed formula allows the oil to penetrate into the wood of the timber surface, curing hard in the grain without blocking the pores. This allows the wood to keep breathing. In addition, the timber retains its natural structure and color as there is no visible surface film on top of the timber. This emphasizes the natural appearance of the timber floor. Not only does it appear as a raw unfinished timber floor, but feels like actual timber under ones feet. This is because one is walking on the pure wood surface not an artificial coating. This natural matt finish has extraordinary abrasion resistance and will not be as susceptible to wear and tear as other film building finishes that need additional surface coatings or hard wax for protection.