Fast Food Signage from Architectural Signs Sydney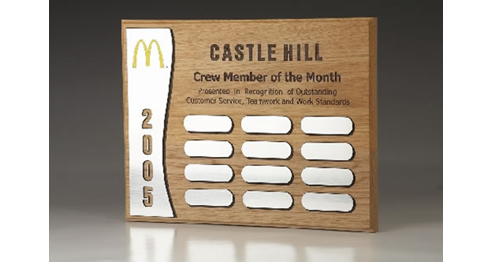 Nearly everyone eats fast food, and more than half of the 32,405 Consumer Reports subscribers who participated in this latest survey do so at least once a week.
(US Study 2016, Source: http://www.consumerreports.org/cro/fast-food-restaurants.htm).
On average, the survey respondents bought lunch or dinner at a fast-food restaurants four times a month; 13 percent did so 10 or more times.
Although three-quarters said the sagging economy didn't affect how often they ate fast food, 22 percent said they eat out at fast-food restaurants less often than they used to because of financial concerns. Readers gave especially high marks for food, value and approximately solid scores for cleanliness of the eating area, which is critical if you plan to dine-in instead of drive-through.
Other Findings:
Consumers Talk Thin but Eat Fat
Despite their reputation for blowing a diet to smithereens, fast-food restaurants offer plenty of healthy options. More and more chains feature salads and soups, have cut down on sodium, added grilled choices, and include fruit, milk, vegetables and yogurt in kids' meals instead of French fries, cookies, and soda. When asked if the restaurant they ate at most recently offered enough healthy alternatives, 64 percent said yes.
However, most diners aren't concerned about dieting when they eat out. Only 20 percent of survey respondents consider the availability of healthy menu options when choosing a restaurant. And just 19 percent of readers admitted to ordering a healthy meal during their most recent dining experience. Women were more conscientious than men. Forty-two percent (vs. 28 percent of men surveyed) ordered lower-calorie fare from restaurants that conspicuously displayed nutritional information on the menu. Most people, though, don't notice such information. When asked if their menus displayed calorie and fat counts, 51 percent said they were unsure. If healthy eating is a priority, sandwich shops, Asian, and Mexican restaurants are generally a higher priority.