Balustrades for Luxury Residences from Axiom Group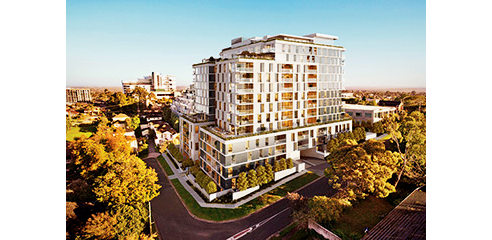 Magnolia Apartments
Project Address: 20-24 Hepburn Rd, Doncaster.
Builder: Hamilton Marino.
Architect: CHT Architects.
Introducing a sophisticated collection of 6-star luxury residences in Doncaster's tallest building. Magnolia offers the highest level of serene elegance in the heart of Doncaster Hill, Magnolia Apartments exudes effortless opulence.
Hamilton Marino contacted Axiom Group to provide direction and advice on the balustrade for such an iconic project. Together with CHT and Hamilton Marino Axiom was able to provide a solution in the supply of over 1200 meters of our Metropolis and Paramount Suites.
Renowned CHT Architects merged simplicity and luxury with a grounded sense of grandeur, taking the clean lines of a modernist exterior in concrete and glass, Axiom was honoured to be able to contribute in making the vision become a reality.
View Metropolis & Paramount here.