Sphera Homogeneous Vinyl from Forbo Flooring Systems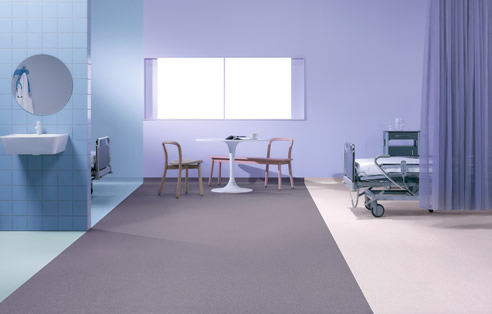 A new era in homogenous vinyl.
Forbo's new Sphera collection is setting new standards in homogeneous vinyl due to its design, technology and performance. Forbo's new purpose built manufacturing plant has a zero waste environment and uses all the latest technology to create 'smart' and innovative premium collection with over 100 modern colours to choose from!
Sphera is low emitting and 100% phthlate free it offers High LRV's and bright saturated hues values that can contribute to a health indoor environment. Sphera meets the highest quality standards Group T wear resistance and thanks to our SMART-top surface finish treatment resist stains and scratches, sphera also achieves an R10 & P3 slip rating to ensure a safe and hygienic floor.
NEW Sphera Energetic
Sphera Energetic is playful and designed to combine with corresponding visuals with vivid highlights. The palette contains 41 solid colours and 11 matching colours with vivid accent chips.
Visit: www.forbo-flooring.com.au/sphera.