Rectangular Exterior Wall Vent from GableMaster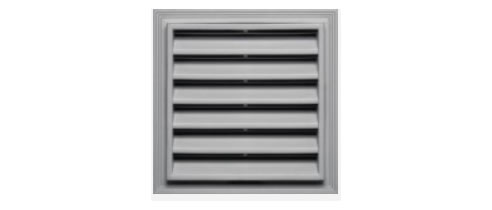 The rectangular exterior wall vent by Gablemaster, is a classic style vent, that features a slightly wider frame, with more detail to enhance aesthetics. Our crisply-designed Classic Rectangle Gable Vents allow for bold color contrast and optimum ventilation. Several sizes are available, each with several locking positions.
Size: 12"/304mm x 18"/457mm
Outside Dimensions: 14"x 20"
Depth: 1.75"
Rough Air Opening: 7"x 7"
Locking Position: .50", .75", 1.00", 1.25"
Venting Area: 86" sq
Colour: Primer