Thin-Set Tile Adhesive - 254 Platinum for H&M from LATICRETE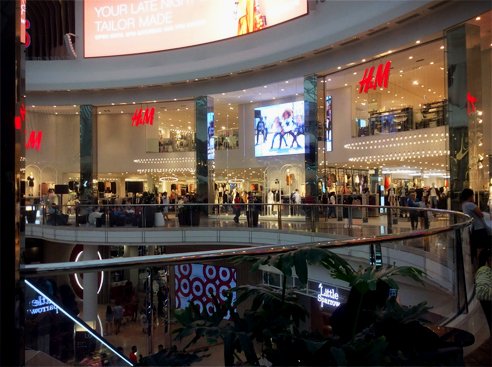 In October 2016 a Swedish fashion retail chain H&M, opened their doors in Westfield Chadstone, Victoria. Tiling was done throughout the 4,000 square metre, two story store by MCM Tile & Stone using 254 Platinum (previously 345 Platinum).
254 Platinum is the ultimate one-step, polymer fortified, thin-set adhesive. For interior and exterior installation of ceramic and stone tile, reduced thickness porcelain, quarry tile, pavers and thin brick. 254 Platinum provides long open time with unsurpassed adhesion and workability. Designed to just mix with water and is suitable for immersed installations. Meets and exceeds the requirements for a C2TES2P2 classification.