Coastal Waterproofing Information from Projex Group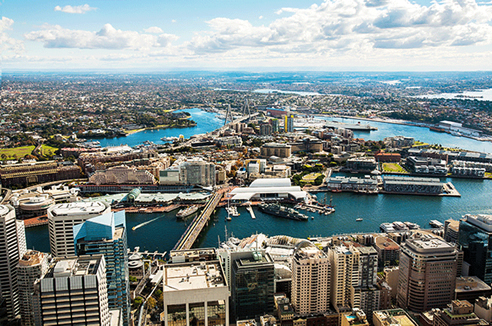 Most of the Aussie population lives around the coast, and it's a great lifestyle with numerous benefits. But building by the sea can also have its drawbacks, with wild weather and constant exposure to ocean spray inevitably leading to damage and deterioration over time.
Waterproofing in a coastal or harbour environment requires a waterproofing system that will resist the harsh weather conditions associated with these areas, including the highly aggressive and damaging effects of salt.
The effects of salt
Salt can:
Penetrate concrete, which can lead to weakness and structural instability.
Deteriorate mortar and cause surface delamination of brickwork, which can lead to downward stacking of the bricks, and eventual collapse of the external walls.
Cause the delignification of structural timbers, breaking down the cells and creating a furry finish on the outside. If left untreated, this can lead to roof collapse.
A Projex case study
The Wolfin Sheet Membrane System has recently been installed to rectify roof membrane failures at the Watsons Bay Hotel in Sydney and a residential property in the Central Coast's Blue Bay. Both these properties sit adjacent to the water, and the existing membranes were severely compromised by the salt environment and UV exposure.