Wet Area Building or Renovating with 10 Tips from Tilo Tapware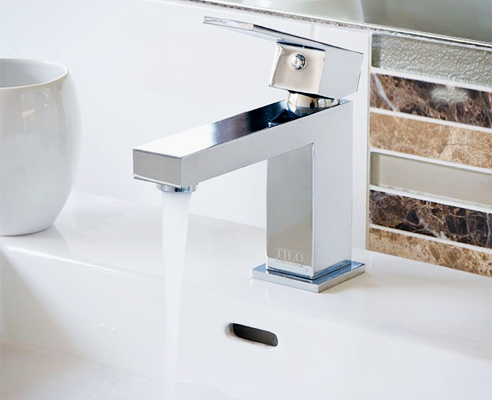 Building or Renovating: 10 Important Factors
You Should Consider When Choosing Tapware
As you plan your building or renovation project for your bathroom, kitchen or other wet areas, remember to select the appropriate tapware for each situation. Keep the following points in mind when shopping for the tapware that best suits your needs.
1. Style of the Room
Match your tapware to the style of the room. Modern and contemporary require sleek, smooth lines. For the ultra-modern look, select square or rectangular tapware with angular lines, while a traditional, country or eclectic design may include a range of tapware styles such as the classic 3 piece tapware with traditional turned handles and curvy spouts.