Vertos S Wall Expansion Joint by Unison Joints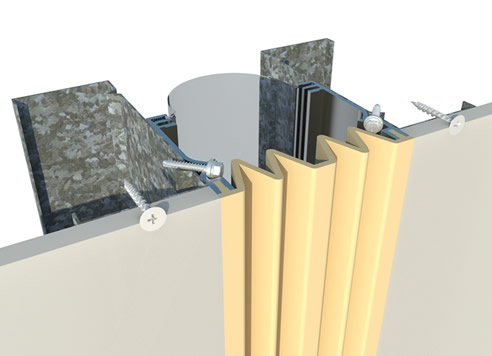 For over 16 years, Unison Joints has built an esteemed reputation as the premier supplier of expansion joint systems, including wall expansion joints, seismic fireseals, and architectural floor coverplate systems. The Queensland-based company has put together a comprehensive range of high-quality engineered solutions, trusted by construction industries from Australia, through to New Zealand, Qatar, United Arab Emirates (UAE) and Saudi Arabia (KSA).
Wall expansion joints are among the most in-demand products in the Unison Joints catalogue. These systems provide a weather-seal and cover over unsightly gaps. These gaps are formed in buildings for structural relief for when movement and stress are brought about by thermal changes, wind velocity, or seismic activity. A thermoplastic seal wall expansion joint, Vertos S (Vt S) is the ideal choice.
Vertos S by Unison Joints