Pipe Fitting Reduces Threat of Legionella from aquatechnik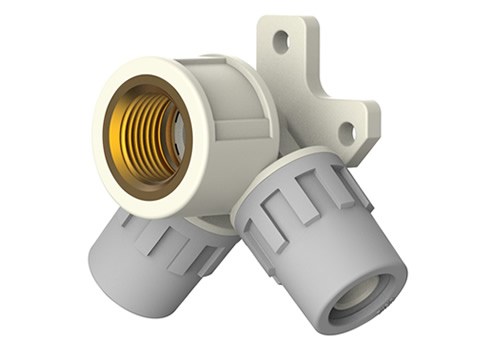 aquatechnik announces new fitting to help reduce threat of Legionella
Few public health risks are as serious as an outbreak of the dreaded Legionnaires' disease.
A rare form of severe pneumonia accounting for about 200 cases a year nationally and resulting in a fatality rate of up to 20 per cent, the disease is routinely able to thrive in piping systems that use water for cooling, heating or industrial processes.
Thanks to an exciting new innovation from aquatechnik, the ability of Legionella bacteria to grow in piping systems can now be significantly reduced. The renowned Italian manufacturer has developed a special fitting that, when installed, can help prevent public health emergencies.
"Legionella disease outbreaks create serious health problems all over the world, so for us this fitting is an extremely important addition to our product line," says Rod Luker, General Manager aquatechnik Australia. "In developing this product, Aquatechnik has responded to the growing demands of both the national and international market with respect to the control of Legionella bacteria in plumbing systems."
Constructed of PPSU and featuring a 90-degree tee with a 1/2" alloy female thread, the new fitting works by eliminating the type of environment in which Legionella traditionally flourishes. It can be applied both in series and in closed circuits.