Timber-Look Batten - DecoBatten from Decorative Imaging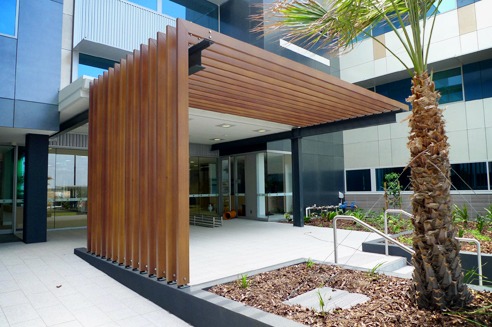 Timber battens are undeniably one of the hottest architectural trends for 2018. A wide range of shapes and sizes are offering endless design solutions, with long vertical or horizontal lines creating contemporary timber features. From facades and walls, to ceilings and even garage doors, the humble timber batten is turning heads across both the residential and commercial sectors.
However, when it comes to selecting which timber batten to use, many will opt for traditional timber not realising there is an alternative product offering a more flexible and durable solution. DecoBatten is an aluminium batten featuring the leading DecoWood woodgrain finish, offering the beauty of natural timber combined with the strength and durability of aluminium.
There are a multitude of benefits for selecting aluminium battens during construction, and with DecoBatten you can enjoy all of them without having to compromise on the natural look of timber. Here are just some of the benefits of choosing DecoBatten.